Presenter, Quiz Host & Science Communicator
I am an experienced and accomplished presenter, with an energetic and exciting presenting style. I've worked as a presenter for the Zoological Society of London and The Science Museum, and have performed over 1000 educational live shows for children in these roles.​
I'd love to perform some science comedy/education/fun at your child's party or corporate event. Send me a message and we can talk logistics etc!
Ted has also written and performed quizzes for corporate clients, and would love to do so at YOUR event or in YOUR pub. I'm great at bringing a script to life with his animated style; he can be silly for kids and engaging for adults. For a variety of audiences, I'm an efficient, experienced and reliable presenter who you should 100% get in touch with to collaborate on your next project, show or video! Contact below to get in touch.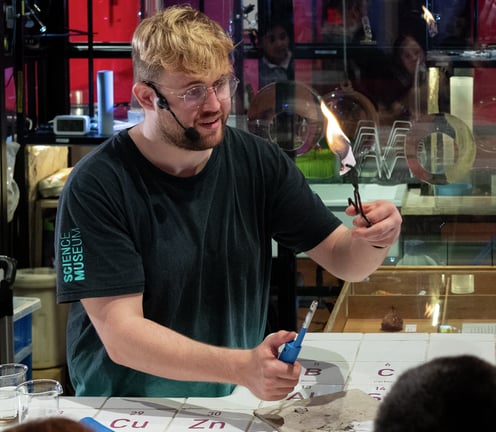 Ted's Sunday Quiz
When Covid-19 struck the world, Ted responded in the only way he knew how: creating an online quiz and running it every Sunday. He's also really good at making ventilators in innovative ways, but chose quizzes as the best use of his time. Ted's Sunday Quiz ran for most of 2020, and was a hybrid show on Twitch where Ted, and his producer, Cate Kelly, wrote, performed and marked a quiz while Ted told jokes. The questions were funny and challenging, and often Ted got drunk when the audience told him to in the chat.
Ted is experienced in writing and hosting quizzes, and would love to host your quiz at your venue, online event, Christmas party or regular quiz night! He currently works for Quiz Live, hosting regular quizzes in pubs across London